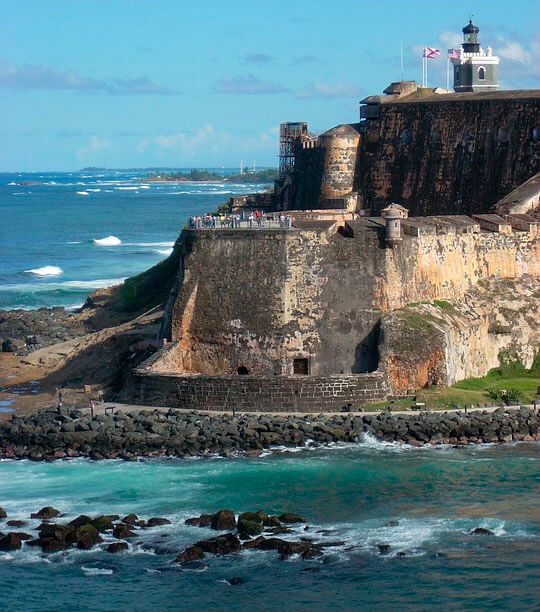 Puerto Rico is an unincorporated territory of the United States that consists of the main island of Puerto Rico and a large number of small islands: Culebra, Mona, Cuba and Jamaica are among these islands to name a few. The most populous city is the capital, San Juan. Other major cities include Bayamon, Carolina, Ponce, and Caguas.
The major part of Puerto Rico is mountainous with large coastal areas in the north and the south. This group of island has 17 man-made lakes and 50 rivers. Located in the tropics, Puerto Rico has an average temperature of 82.4°F (28°C) throughout the year.
Modern Puerto Rican culture is a unique mix of cultural antecedents, including Taíno (Amerindians), Spanish, African, European and more recently, North American. For tourists around the globe, Puerto Rico presents an infinite number of cultural experiences and historical places.
PRPartyBus.com has been working as a top quality transportation service provider company in Puerto Rico for the past 4 years. We are committed to providing our customers with 100% reliable and extremely comfortable travelling facility for parties and hang-outs around the entire Puerto Rico. Our areas of service encompass all the cities of Puerto Rico where our top of the line buses are always available at your service.
At PRPartyBus we have hired a group of highly skilled and professional chauffeurs who make sure that your journey is safe, smooth and enjoyable. Our drivers do not get selected randomly, rather they need to pass our standard drug test and provide complete information about their background. Only those who perform the best in their practice sessions are provided with the opportunity to serve our customers.
Our buses are modern, stylish and fully equipped with all the possible means of entertainment. The most visible reason why PRPartyBus has expanded so rapidly is the level of comfort our buses provide to our customers during their travels. Within 4 years of our exceedingly cooperative customer service, we have been able to become the most renowned Party bus provider in the entire Puerto Rico country.
The staff at PRPartyBus consists of highly talented transportation professionals, trained chauffeurs and extremely cooperative customer service representatives who together make sure that you are provided with the best travelling facility throughout your event.
If you are planning to go around Puerto Rico or preparing for a trip in the area of Puerto Rico with your family or friends, stop worrying about what to travel on. We are available at your service 24 hours a day, 7 days a week. Call us today to make sure that your next journey in Puerto Rico is the most comfortable, exciting and enjoyable ever. We wish you all the best :)