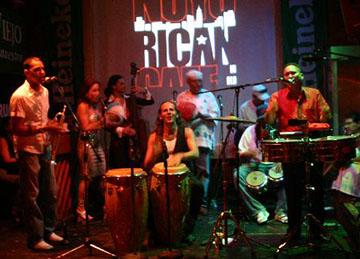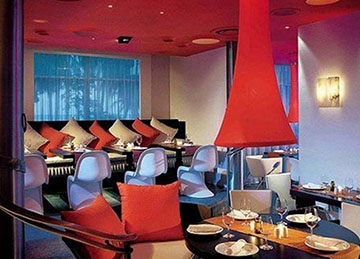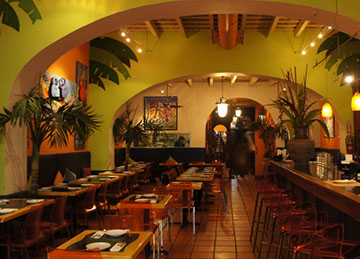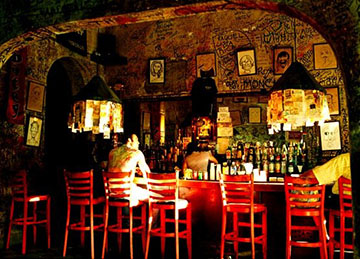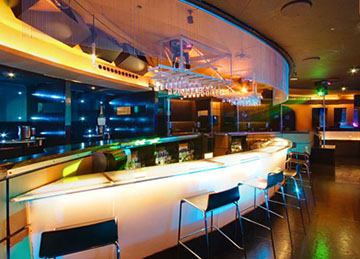 Nuyorican Cafe
312 Cll San Francisco, San Juan, 00901, Puerto Rico \\ 787-977-1276 Puerto Ricans know how to have a good time. So when you visit the island, you must take a break from all the sightseeing and sunbathing, and join the party. Locals are friendly, local beer is delicious, and the music what you can expect when you're in Puerto Rico. So get in the mood for dancing, meeting new people and enjoying an exotic drink. You are in Puerto Rico, enjoy yourself while you are there.
Wet at the Water Club
2 Tartak Street, San Juan, 00979, Puerto Rico \\ 787-728-3666 You'll have to take an elevator up to the rooftop bar. You'll already love it, with its own built-in waterfall. This is definitely a lounge-style place. There are beds that can accommodate 1 or 20 of your special friends. The vibe is laid-back-luxe and you can munch on mini trays of sushi, empanadas and sliders to accompany a passion fruit martini, or perhaps a Peach Me Now, a mix of Grey Goose vodka, peach schnapps and peach syrup.
Parrot Club
363 Cll Fortaleza, San Juan, 00901, Puerto Rico \\ 787-725-7370 Many would say that Parrot Club is the hottest dining and dancing spot. Start your evening with the house drink, a Parrot Passion. It's made with lemon-flavored rum, triple sec, oranges and tropical fruit. The bistro-style restaurant serves up the best of Nuevo Latin cuisine including temptations such as pan-seared tuna in a dark rum and orange sauce, and a mixed seafood ceviche. For a new twist on a traditional Puerto Rican favorite, try the tamarind-spiced barbecue ribs. After dinner, stick around for some Latin Jazz, salsa or Brazilian band music.
El Batey
101 Calle del Cristo, San Juan, 00901, Puerto Rico \\ 787-725-1787 El Batey is a favorite. It's a dive bar that feels funky and welcoming. It's decorated with graffiti, on purpose. Make sure you bring a sharpie to write or draw something on the walls. It's an old bar with an old wooden bar that looks like it has seen better days, with its jukebox playing non-stop tunes from original 45s of the '60s and '70s. Many locals and cruise ship crews come here. So stop by and enjoy some cold beer and rum drinks, shoot pool and groove to the tunes.
Club Brava
6063 Isla Verde Ave, Carolina, PR 00979, Puerto Rico \\ 787-791-2781 Brava enjoys its dual persona as both club and lounge. It's located in a hotel. The central dance floor is packed with people dancing to house and Latin music. There's a wraparound balcony for non-dancers and those needing a rest before they hit the dance floor again. There is a cover charge to enter but if you're staying in the hotel, guests are admitted for free.